Houston, the fourth-largest city in the United States, is renowned for its diverse culture, vibrant economy, and outstanding food scene. However, the allure of Houston extends far beyond the city center. Nestled around the outskirts of the bustling metropolis lie numerous suburbs that offer a unique blend of urban convenience and suburban tranquility.
In this guide, we'll take a closer look at five of the best suburbs of Houston: Katy, Pearland, The Woodlands, Sugarland, and Bellaire.
Each of these suburbs provides its unique atmosphere and charm. Whether you're a young professional seeking an active social scene, a family looking for excellent schools and safe neighborhoods, or a retiree searching for a peaceful community with an array of amenities, you'll find a suburb that suits your needs perfectly.
In this article, we'll delve into each suburb, providing key facts, detailed descriptions, and a taste of what you can experience there. We'll cover everything from housing prices and crime rates to local attractions and dining options.
Katy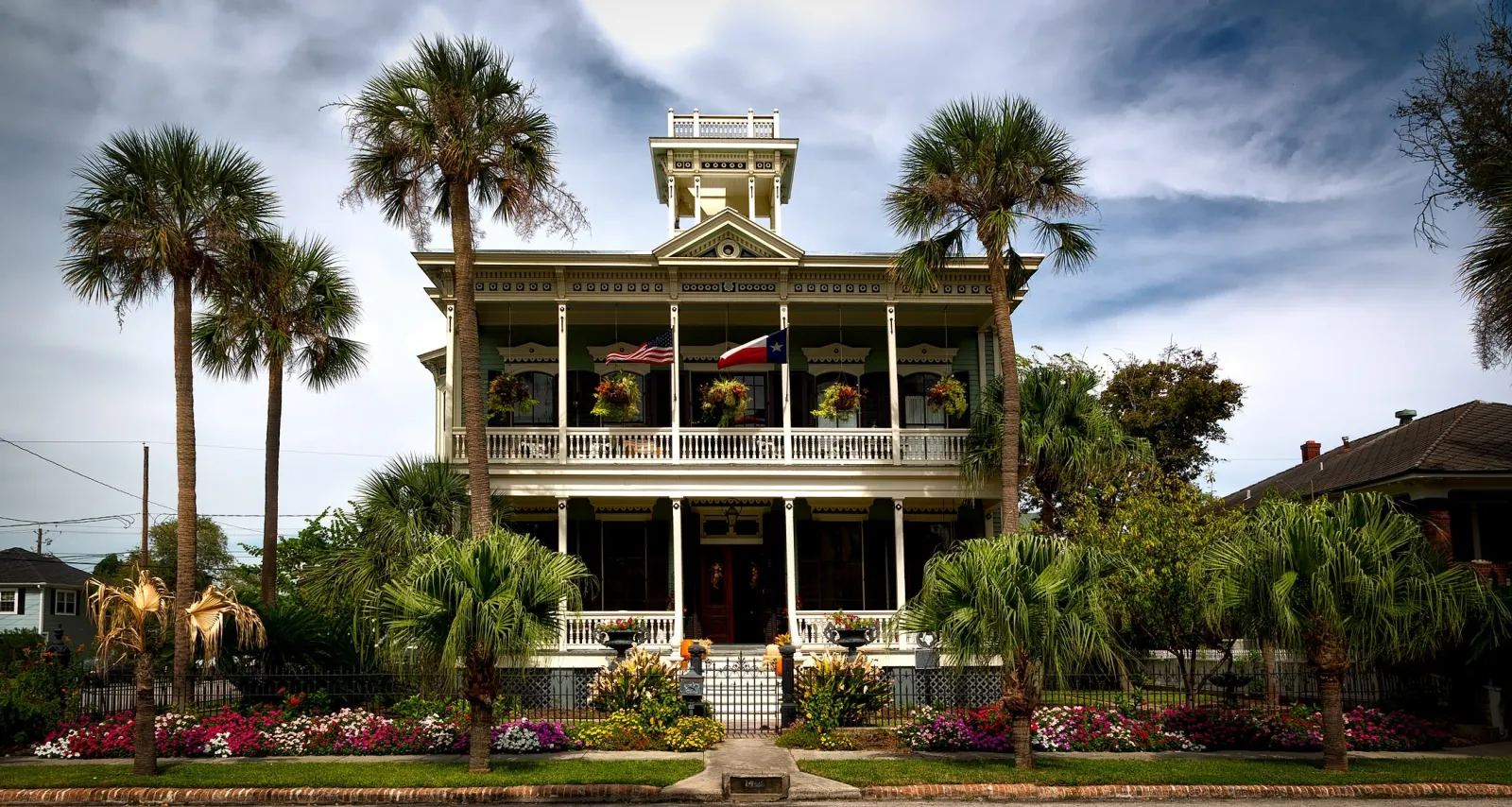 Forming part of the Greater Houston metropolitan area, Katy is an excellent choice for. The city is approximately centered at the tripoint of Harris, Fort Bend, and Waller counties, with a population of 21,894 at the 2020 U.S. census, up from 14,102 in 2010​

Ranked among the top Houston suburbs, Katy, Texas stands out with its unparalleled blend of excellent schools, employment opportunities, and amenities. Here are some reasons why Katy is among the top 5 best Houston suburbs.
The area was first settled in the mid-1890s and was a railroad town along the Missouri-Kansas-Texas (MKT) Railroad. The fertile floodplain of Buffalo Bayou, which has its source near Katy, and its tributaries made Katy and other communities in the surrounding prairie an attractive location for rice farming. Over the years, the rapid growth of Houston moved westward along the new Interstate 10 corridor, bringing Katy into its environs.​
Katy is notable for Katy Mills Mall, the Katy Independent School District, and its historic town square along the former right-of-way of the MKT railroad.
Median Home Price: $382,000
Quality Schools
Education is a priority in Katy. The Katy Independent School District is recognized for its quality, hosting top-rated schools at all levels. Notably, Katy Jr High, Mayde Creek Jr High, and Mcdonald Jr High are among the top middle schools in the area, supporting a bright future for the city's youth.
Strategic Location
Katy's location is a major asset. The Energy Corridor, a hub for significant employers like McDermott International, Shell Oil Company, and Dow Chemical Company, is just 15 minutes away. Even the hustle and bustle of Downtown and the Medical Center are just a 40-minute commute. This proximity to key business and employment centers and several companies within Katy makes it a great place for professionals.
Master-Planned Communities
Katy is home to several master-planned communities such as Cinco Ranch, Cane Island, Firethorne, and Pine Mill Ranch. These communities are meticulously designed for comfortable living, with recreational centers, sports fields, and even water parks. Whether you're a fan of football, lacrosse, soccer, or enjoy a good hike or bike trail, these communities have it all.
Amenities
Shopping, dining, and entertainment are plentiful in Katy. Retail hotspots include Katy Mills Mall, LaCenterra at Cinco Ranch, and a range of grocery stores and supermarkets. For those who love dining out, options abound, from Palma de Cera's Colombian cuisine to 5th Street Italian Kitchen's classic dishes. And for fun, places like Typhoon Texas Water Park, Einstein's Pub, and many more are just the beginning!
Outdoor Activities
Katy is a haven for golf enthusiasts with various golf courses, such as The Golf Club at Cinco Ranch and Meadow Brook Farms Golf Club. But the outdoor fun doesn't stop there. Katy has numerous parks, including Mary Jo Peckham Park, Katy Park, and Malcolm E. Beckendorff Family Park, which are ideal for running, biking, and hiking.
Pearland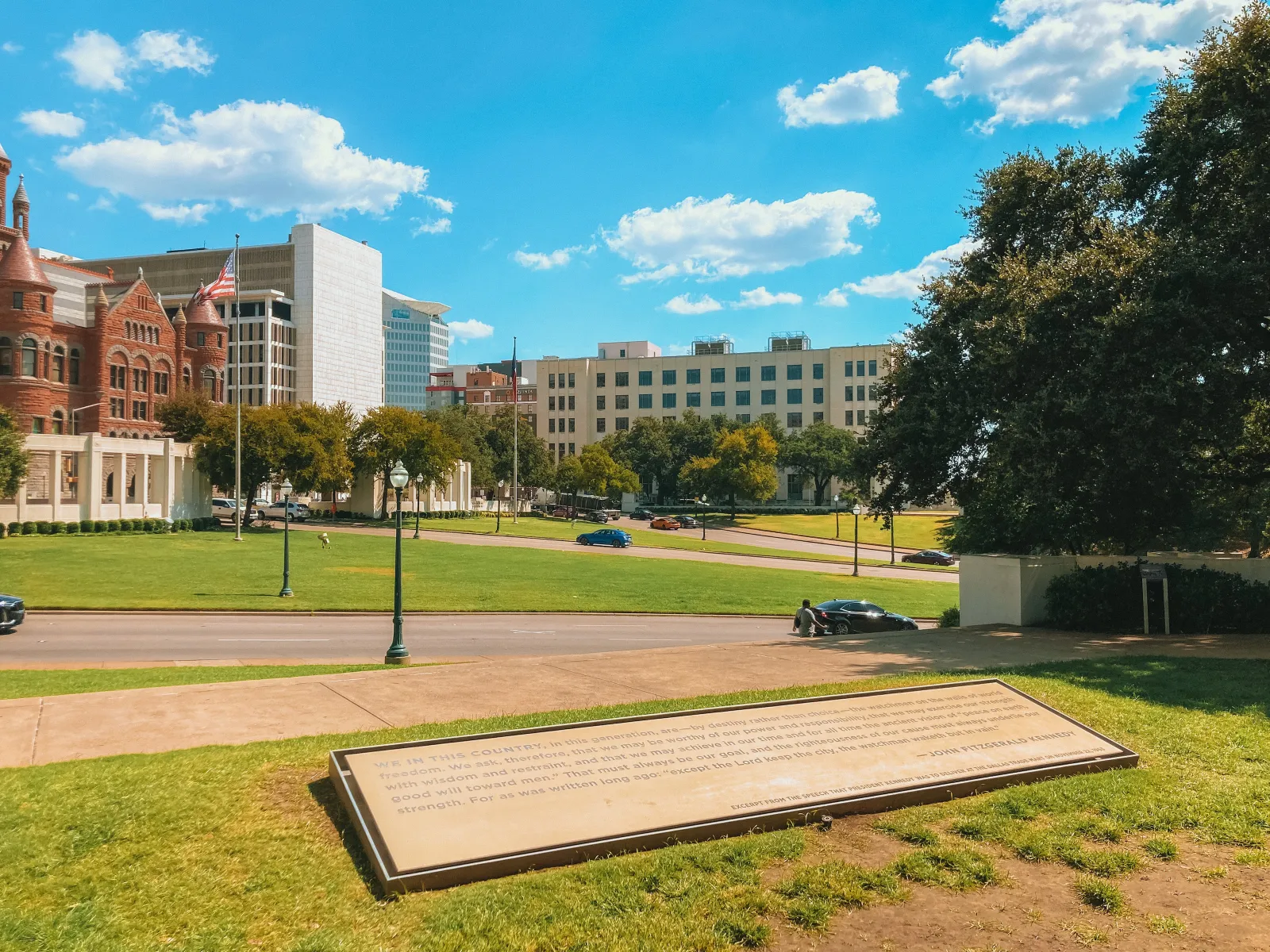 In the constellation of Houston's suburbs, Pearland shines brightly. From its highly-rated schools to a strategic location with shorter commute times, Pearland is one of the best places to live, as it made our top 5 list of the best Houston suburbs.
Median Home Price: $370,000
Outstanding Schools
Education in Pearland is second to none. Numerous highly-rated schools are zoned to homes in this area, with top elementary schools like Barbara Cockrell Elem and Silverlake Elem, superior middle schools like Alexander/Pearland J H East and Rogers/Berry Miller Jr High, and excellent high schools such as Glenda Dawson High and Pearland High.
Strategic Location
Located just south of Beltway 8 and along South Freeway, Pearland residents enjoy a short commute to key Houston areas. Both downtown and the Medical Center are just 25 minutes away, while the Galleria is only 30 minutes away. This makes Pearland an easy commute to more than 3,500 businesses, further enhancing its appeal.
Master-Planned Communities
Pearland houses several master-planned communities, with Shadow Creek Ranch being particularly notable. More than 80% of Pearland is residential, offering a mix of developed areas and untouched landscapes, catering to various lifestyle preferences.
Amenities
Pearland doesn't fall short when it comes to dining, retail, and entertainment options. Malls, parks, hiking and biking trails, and nature centers are all within reach. There's Pearland Golf Club, Clear Creek Golf Club, and others for golf enthusiasts.
Outdoor Activities
Pearland has an impressive selection of outdoor trails like the Trail at John Hargrove Environmental Complex and Mary's Creek Trail. These are excellent spots for running, biking, and hiking, making Pearland an ideal place for nature and fitness enthusiasts.
The Woodlands
The Woodlands' exceptional community amenities, top-tier schools, and high quality of life set it apart. Here are the key reasons why The Woodlands is an excellent place to call home.
Median Home Price: $527,000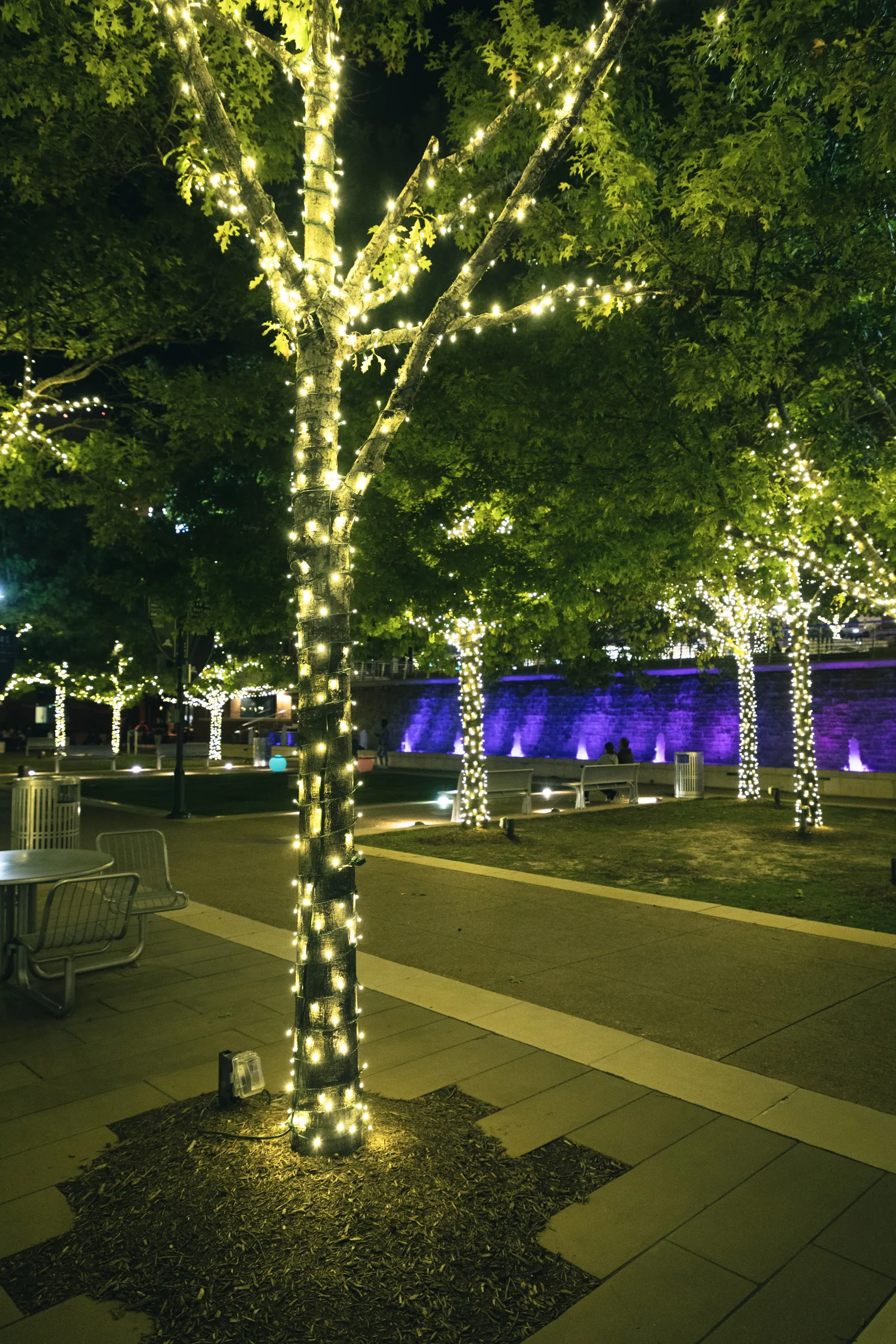 Quality Schools
The Woodlands is home to several outstanding schools. Its elementary schools, such as Buckalew Elem and David Elem, and middle schools, including Knox Jr High and Mccullough Jr High, provide an excellent educational foundation. Meanwhile, Woodlands College Park High and Woodlands High are among the top-rated high schools in the area.
Strategic Location
Positioned about 30 miles north of Downtown, The Woodlands offers an average commute of 40-45 minutes to key areas such as the Energy Corridor and The Galleria. Even though the commute to the Medical Center is about an hour, it is balanced out by the fact that several major companies like Chevron Phillips, Baker Hughes, and ExxonMobil have offices within the community itself, making commuting convenient for many residents.
Master-Planned Community
As an award-winning master-planned community, The Woodlands combines lush neighborhoods with bustling retail and employment centers. The area is home to over 60,000 workers and provides more than 20 million square feet of office space.
Amenities
With hundreds of restaurants, cafes, and commercial establishments, The Woodlands offers many dining, retail, and entertainment options. The community's amenities are excellent for indoor and outdoor activities, ensuring residents always have something to do or see.
Golf Courses
For golf enthusiasts, The Woodlands offers several courses, including Canongate Woodlands and The Woodlands Country Club, providing residents with ample opportunity to engage in their favorite pastimes.
Sugar Land
This city in Fort Bend County's rapid growth, exceptional schools, and easily accessible amenities make it an excellent choice for families and professionals alike. Here's what makes Sugar Land a stellar suburban destination.
Median Home Price: $420,000
Quality Schools
Top-ranking schools serve Sugar Land. Notable among these are Highlands Elementary and Dulles Middle School. These institutions provide students with high-quality education, setting them up for a successful academic journey.
Exceptional Accessibility
Sugar Land's location, about 24 miles southwest of Downtown, means residents can reach four major hubs—Energy Corridor, the Galleria, Downtown, and the Medical Center—in approximately 25 to 30 minutes. This convenience makes commuting a breeze and places city amenities within easy reach.
Employment Opportunities
Sugar Land houses several companies within its 1,000-acre Sugar Land Business Park, including Tramontina, Schlumberger, and CVR Energy (a Fortune 500 company). Other significant employers in the city include Fluor, NalcoChampion, Imperial Sugar Company, and Minute Maid. The city's proximity to Downtown and the Energy Corridor also places workers within a short commute of firms like Dow Chemical Company and Foster Wheeler.
Master-Planned Communities
Sugar Land boasts 13 master-planned communities and subdivisions, including Aliana, Greatwood, Riverstone, and New Territory. These communities offer residents a range of housing options and amenities that elevate their quality of life.
Recreation and Amenities
Residents in Sugar Land never lack for things to do. The city has a plethora of dining, shopping, and entertainment spots within its borders. Golf enthusiasts will also appreciate the variety of courses available, including Sweetwater Country Club and Sugar Creek Country Club.
Bellaire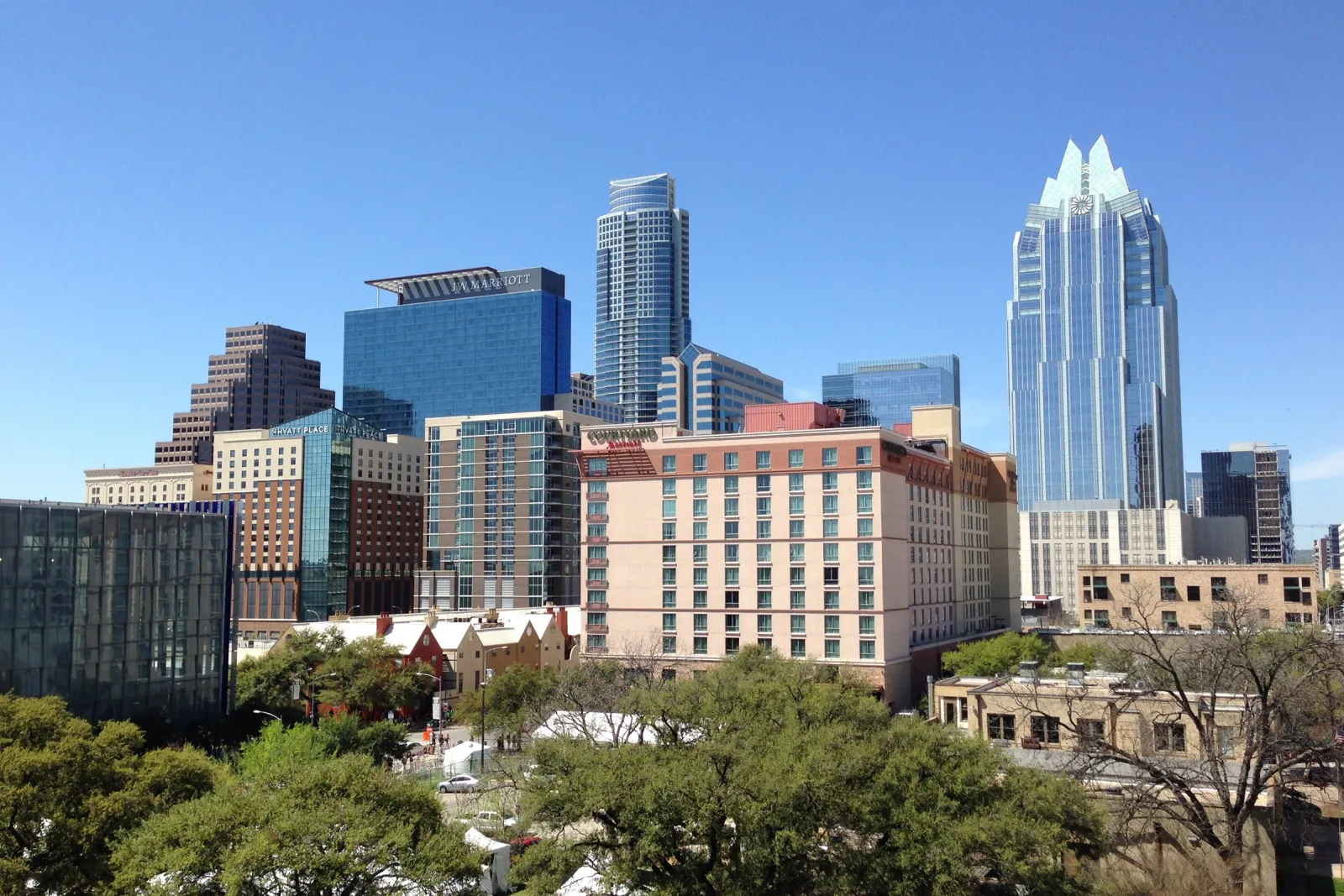 Nestled within the heart of Houston, Bellaire offers a distinct charm that secures its position on the list of the best Houston suburbs. From its quaint small-town feel to its impressive schools and easy access to downtown Houston, Bellaire offers residents an irresistible blend of tranquility and urban convenience. Let's delve into what makes Bellaire a premier suburban destination.
Median Home Price: $788,000
Outstanding Schools
The top-ranking Houston Independent School District serves Bellaire. Some of the area's highly-rated schools include Bellaire High School, recognized for its strong academic and sports programs, and Horn Elementary, lauded for its impressive student performance.
Incredible Accessibility
Bellaire's strategic location inside 610 Loop, just a few miles west of downtown Houston, offers residents short commutes to the city's major employment hubs, including Downtown, the Texas Medical Center, and the Galleria. This ease of access makes Bellaire ideal for professionals wishing to enjoy suburban living without compromising urban amenities.
Employment Opportunities
While Bellaire is primarily residential, its proximity to major job centers like Downtown Houston, the Medical Center, and the Galleria means many employment opportunities are just a short commute away.
Neighborhood Charm
Bellaire is known for its beautiful, tree-lined streets and diverse range of homes, from quaint bungalows to luxurious custom-built properties. The city maintains a community-oriented atmosphere with regular events and celebrations, such as the annual Fourth of July Parade and the Bellaire Fall Fever Fun Run.
Recreation and Amenities
Bellaire's commitment to quality of life is reflected in its excellent amenities. The city has several parks, a recreation center, a municipal pool, and even a town square. For golf enthusiasts, the nearby Houston Country Club and the River Oaks Country Club offer well-groomed courses for a leisurely round of golf.